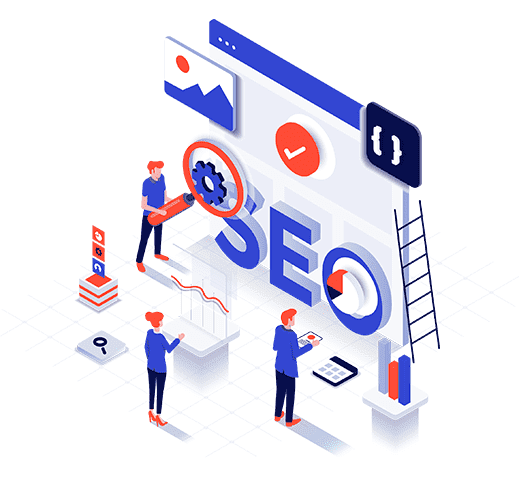 Search Engine Optimization is the process of optimizing websites for search engines such as Google, Yahoo, Bing, Yandex, etc. SEO involves a website/webpage, content on it, the technical advancements to websites, and backlinks pointing to it.
The problem occurs when marketers are in a dilemma to either go with Google Ads or SEO to drive business to their clients. You may ask this question yourself Google Ads vs SEO which one could be better for your business, but there is not a specific way to find out which one could be better for your business.
We as the best Seo company in bangalore, have elaborated the features of both platforms to help you choose better between SEO and Google Ads.
What is the use of SEO?
As you know SEO is the best organic medium to drive traffic to your business and there are many more benefits of using SEO as a marketing channel to build your business. So, in short, people search for products, services, and all sorts of information online, and to their assistance, Google shows paid and organic results on the first page.
Here are the perks of optimizing your website for organic traffic from Google:
Better Rate of Return On Investment
SEO gives an insane return on investment as it is cost-effective and does not always require an upfront investment. ROI is the most important metric for any Digital Marketing campaign.
SEO takes time and you must wait to see the results whereas in Google Ads you bid for the placement and with good optimization, you most probably end up ranking in the top 3.
The first result on the SERP receives 33% traffic. The organic traffic from Google tends to convert better at 14.6% which is almost 12% better than traditional forms of marketing. However, if your website ranks on the 2nd or 3rd page then it is highly likely that you may not get any quality leads and traffic to your business.
Builds Trust and Credibility
The primary purpose of ranking at the top is to publish content and provide value to the readers. The more value being transferred the more trust and credibility the business receives online.
If you master the art of content marketing and provide immense value to your customers, then no one can stop you from building trust and ranking at the top.
What Are Google Ads and How Does It Benefits Businesses?
Google Ads formerly known as Google AdWords and known as Pay Per Click Marketing is a platform where advertisers bid for positions above organic search results. Google Ads is also the primary revenue generator for Google.
Here are the benefits of Google Ads over SEO:
It Is Faster Than SEO
Google Ads is much faster than SEO because just a basic optimization and budget are needed to run the ads and rank on top of organic results. Also, you can target multiple keywords at the same time, on and off the Ads whenever you want, and maintain a set budget regularly.
Reach On Multiple Platforms
Google Ads is not only advertisements appearing on the Search Engine Results Page. Google Ads can be displayed on websites, search results, mobile apps, G-Mail inbox, etc. You can target multiple platforms of traffic at the same time in a single campaign.
Retargeting Ads
Google Ads provides the crazy feature of letting advertisers retarget the users you have already reached out to. Let us say if a user clicks on your search ads you can target them on the apps, videos, and websites they visit.